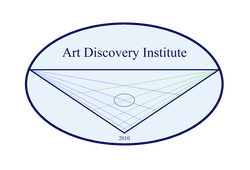 Art Discovery Institute
(ADI) is recognized by the state of Virginia as a non-profit corporation, as of May 13,2010. IRS has determined that ADI is exempt from Federal income tax under section 501(c)(3) of Internal Revenue Code. ADI's ID# is 31173. Contributions to ADI are deductible under section 170 of the code. ADI is also qualified to receive tax deductible bequests, devises, transfers or gifts under section 2055, 2106 or 2522 of the Code. Further information can be found on the IRS website atwww.irs.gov, specifically in Publication 557 and in the instructions for Form1023.

Donation contact: art.discovery.donation@gmail.com

Your support is appreciated.